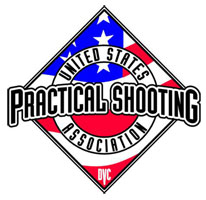 USPSA/IPSC is considered the original "Practical Shooting" sport. Like IDPA, USPSA/IPSC (or just IPSC) scores a competitor's ability to shoot quickly and accurately on a course of fire. IPSC provides a wider range of competition than IDPA. Competitors use anything from production concealed-carry type pistols all the way up to custom manufactured "open" guns.
Match Director : Bob Walzer – Phone 734-516-1667 – Email bobwalzer45@gmail.com
2019 USPSA/IPSC Practice Begins Thursdays in April at 5:30PM until 8PM Depending on Weather and Range conditions – See Club Calendar
2019 Match Schedule for USPSA/IPSC: See Club Calendar!
Sign-In starts around the Monday before the match on Practiscore. To be on the Google list for when registration opens contact Geoffrey Siembor at wcrhc.ipsc66.stats@gmail.com Match starts at 10AM Sharp. Pistol bays reopen after the match tear down is complete (typically 4 pm ).
Matches are $20 for members $25 otherwise — usually 9 stages, 200 or more rounds.
Range Closes the Day Before the Match at 2PM for Setup.