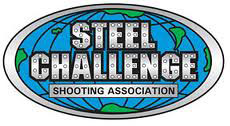 6 – Stage Steel Challenge Matches at WCRHC!
This year we will be running a morning only squad but will be shooting 6 stages.
Shooters register from 8:30-9:30 am and shoot from 10:00am-2:00pm
You may shoot 2 times, but you MUST shoot a different division each time!
The cost will be $15 per entry with a $5 discount for WCRHC members and normal RO Discounts apply for match staff. For more info on Steel Challenge go to www.uspsa.com and click on steel challenge.
Sign-In starts around the Monday before the match on Practiscore. To be on the Google list for when registration opens contact Geoffrey Siembor at wcrhc.ipsc66.stats@gmail.com