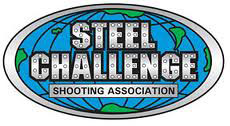 We will now be hosting Steel Challenge match events at our club.
We are beginning with 4 stages at a time. There will be 2 flights per day. The 1st flight will begin at 10:00 am and the 2nd flight will be at 1:00 pm. You will get to shoot all stages 5 times and your best 4 scores will count. We will allow you to enter more than 1 time with a different gun. This will be limited to 2 guns at this time.
The cost will be $15 per entry with a $5 discount for WCRHC members and normal RO Discounts apply for match staff. For more info on Steel Challenge go to www.uspsa.com and click on steel challenge.
Check in for the match will take place in the rifle range building and the match will be held in the new pistol bays.
Sign-In starts around the Monday before the match on Practiscore. To be on the Google list for when registration opens contact Geoffrey Siembor at wcrhc.ipsc66.stats@gmail.com
Watch our calendar for upcoming dates that we will be holding the match. We plan to hold this on the 1st Saturday of the month unless we run into scheduling conflicts which will be adjusted through our calendar and announced at our match's.