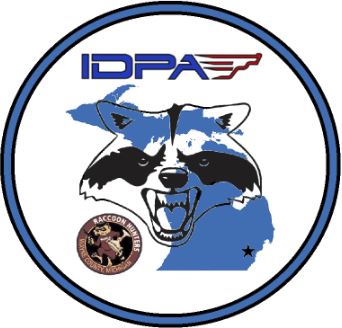 =======================================================================================================================
Regrettably, in accordance with Governor Whitmer's Executive Order 2020-09 (COVID-19) – "Temporary restrictions on the use of places of public accommodation", I am cancelling the remaining Winter IDPA Practices.
I know this isn't news you want to hear, nor news I want to deliver since I really enjoy being with all my Saturday morning practice friends, but I think everyone understands.

Thank you to all those that joined us over the 2019-2020 IDPA Practice season and especially to the off-duty Safety Officers that came out in the cold to join us and lend a hand. 
These are certainly interesting times…  Stay healthy and stay tuned for more updates on our IDPA events for April as we all work our way thru this… 
Mark



=======================================================================================================================
What is IDPA ?
From IDPA.com: "IDPA is the use of practical equipment including full charge service ammunition to solve simulated 'real world' self-defense scenarios using practical handguns and holsters that are suitable for self-defense use. The main goal is to test the skill and ability of an individual."
IDPA at Wayne County Raccoon Hunters Club
All IDPA Matches, Practices, and Classifiers are open to the public. You do not need to be a member of the Raccoon Hunters Club.
IDPA Matches
Our IDPA Match Days are held on the 3rd Saturday of every month, April thru October. We run 2 matches with start times of 10:00 a.m. and 1:00 p.m. In-person Sign-Up / Registration opens one (1) hour before each match and closes promptly 15 minutes before the start of each match (9:45 a.m. and 12:45 p.m. respectively) to allow the staff time to complete the registration and squadding. The cost is $25 and $20 for WCRHC members displaying a current membership card. Any additional matches will be posted in the IDPA Special Events and News section below. ALL events are also posted on the Events Calendar.
The Safety Briefing / Shooter's Meeting starts 15 minutes before each match.
NOTE: At this time, we are not allowing the use of PCC guns in our IDPA matches / practices. Once a policy has been established for how to run this division, and our Safety Officers trained on how to safely supervise their operation, we will revisit the issue.
IDPA Practices
Summer IDPA Practices are held every Wednesday, April thru September. In-person Sign-Up / Registration opens at 5:00. The cost is $10 per shooter. Practice starts promptly at 6:00pm. A cease fire is called from 4:30PM to 6PM for setup on IDPA practice days.
Winter IDPA Practices are held every Saturday morning from 10:00 am till noon, starting with the first Saturday after Thanksgiving. Details will be posted on this page above during that season, as well as on the calendar.
Any additional practices will be posted in the IDPA Special Events and News section below. ALL events are also posted on the Events Calendar.
IDPA Classifiers
IDPA Classifiers will be run every Wednesday night during IDPA practice up until The Great Lakes Regionals (May 18th/19th), and afterwards only the 1st Wednesday of every month. Cost is $10 to just run the Classifier, or free if you have already paid to shoot the practice that night.
Please contact Geff Bush (geffreybush@yahoo.com) for any questions concerning the Wednesday night Classifiers.
IDPA Safety Officer Training
We are not offering any Safety Officer classes at this time.
Information, pre-requisites, and registration information for IDPA SO training at other clubs in Michigan can be found on the IDPA Michigan Area Website under the "SO Classes" heading.
IDPA Special Events and News
IDPA BUG or Specialty Matches will be held on the 5th Saturday of any month containing a 5th Saturday – April thru October.  Please check the calendar at the bottom for which type of match will be run on any 5th Saturday.
These will be 10 a.m. MORNING MATCH ONLY shoots! Registration opens at 9:00 a.m. and closes promptly at 9:45 a.m.. The cost is $25 and $20 for WCRHC members displaying a current membership card.
BUG Match is a holster start. Reloads on the clock. 6 stages. (Please no strip loaders, individual round loading, or single-action revolvers.) You can also shoot the match with your regular IDPA/USPSA competition gun for FUN.
PCC Match Five (5) stages with 30 rounds per stage. All IDPA rules will be in effect and only PCC's will be used.  No slings will be necessary, as you will not be dumping or hanging your weapon.   Please direct all PCC match questions to Jim Panyard at  313-618-9355.  Email: mailto:jpanyard@att.net
IDPA Match Results
---
WCRHC IDPA BUG Champion for 2019, is our own AMD – Colin Handlon! Congrats Colin!
Colin will get a brass plaque with his name permanently added to the coveted
WCRHC BUG Championship trophy as the BUG CHAMPION for 2019!
(Picture to appear here after the trophy presentation in April, 2020)
---
Questions/Comments? Please send me an email at mboruta1@yahoo.com
The success of any Club's IDPA program is based primarily on you – the shooters. You are our customers. If you have any ideas on how we might make your IDPA experience at WCRHC better or more meaningful to you, please let me know. I truly appreciate your input.
If you're interested in receiving announcements for IDPA and other WCRHC shooting programs – send an email to wcrhcmain@gmail.com
Mark Boruta – IDPA Match Director
Colin Handlon – IDPA Assistant Match Director
Geff Bush – IDPA Summer Practice Director