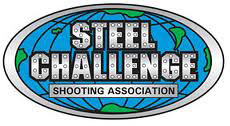 Location:
37950 Wick Road
Romulus, Michigan 48174
4 stage steel challenge match!
AM Squads register from 8:30-9:30 am and shoot from 10:00am-12:00pm
PM Squads register between 12:15pm and 12:40pm and shoot from 1pm-3pm
You may shoot 2 times if you choose to shoot morning and afternoon, but you MUST shoot a different division each time!
$5 discount for WCRHC Members!
Normal RO Discounts!
Price – $15.00